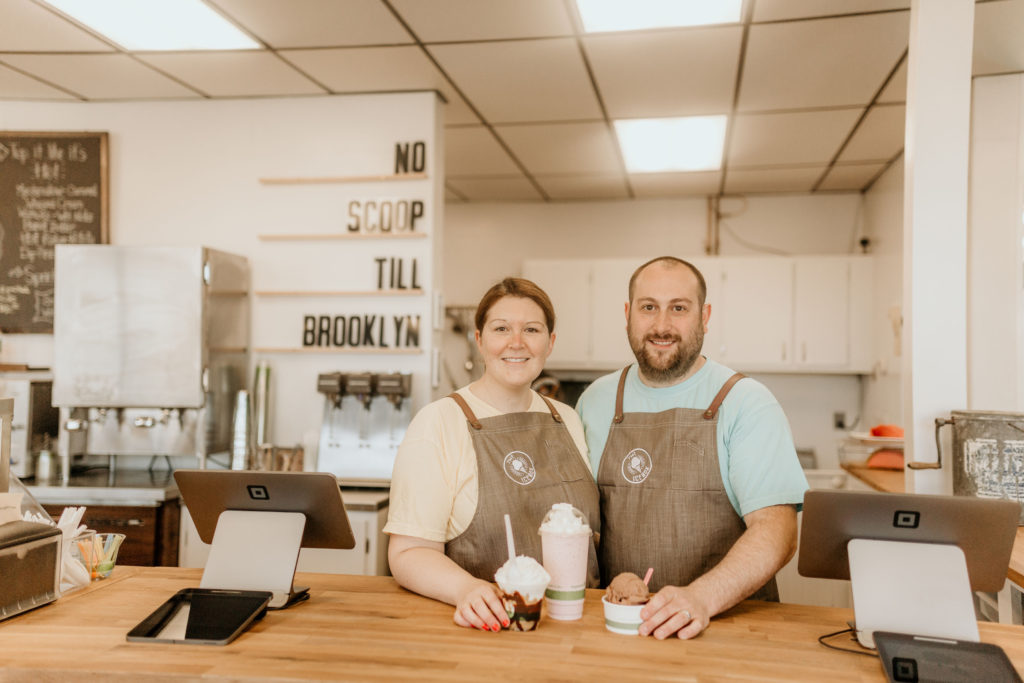 Our Story
The Ice Box-
A local institution for over 40 years, The Ice Box offers small batch hard ice cream made in house using premium local ingredients, ice cream cakes, soft serve, ready made whipped cream, waffle cones, and much more! Tag us using #noscooptillbrooklyn
Nothing beats a friendly face. At The Ice Box we are here to serve you a scoop with a smile. Please contact us with any special requests or accommodation requests. Our team is here to make your experience as pleasant as possible.
Sütő
(sue-toe)- "the oven" in Hungarian 
Jenn & Matt Nemeth reopened The Ice Box in 2019 with the intention of expanding our menu items to include food in this building. In 2020 we brought in our friend, Chef Matt Low, in as our partner in this next venture.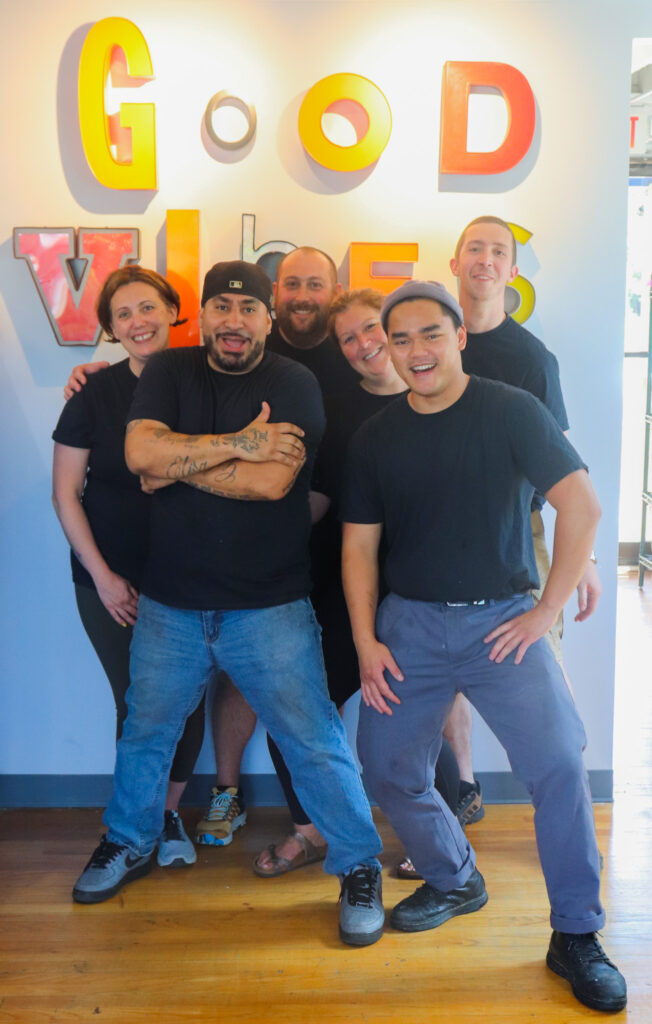 Jenn Nemeth:
Worked at The Ice Box during the summers of 1998/99. After spending 20 plus years in other careers she finally followed her calling to go back to The Ice Box. Having a fundamental understanding of the importance that this shop has on the town of Brooklyn and the surrounding community; Jenn has the thrill each day to get to impact the world around us.
Matt Nemeth:
Began working in restaurants at age 13. Working his way up from busboy to pizza man/cook in many restaurants. He has always had an entrepreneurial spirit and drive to keep moving forward. During his years working for the Small Business Development Center, he helped hundreds of food and beverage companies across Connecticut start, grow, and thrive. We are thrilled to now be able to focus on our own small business here at Sütő.
Matt Low:
Has been cooking since the age of 4, he graduated from Johnson and Whales in 2015. Matt has worked as a chef in many prestigious restaurants throughout Connecticut and Rhode Island. He has also traveled internationally and studied the impact the culinary world has on the environment.
The partnership between Jenn, Matt, and Matt will help us further our mission we started at The Ice Box. We will continue to serve premium local ingredients paired with awesome vibes to the people of Brooklyn, Northeastern Connecticut, and beyond.
Some Headlines: